Artist's Statement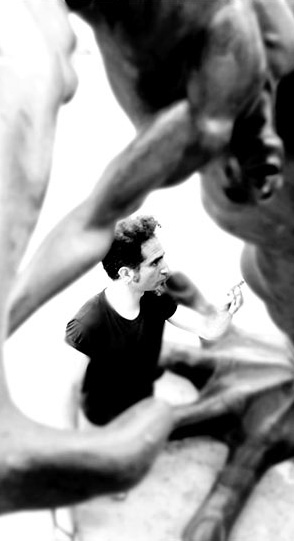 Todji and Gisele's sculptures are c0-created from inspiration, discipline, and international travel adventures in North and South America that ultimately lead to the journey within.
We are a family team that consists of Todji, Gisele, bronze foundry associates, and Todji's father, senior architect Kenneth Kurtzman.
We offer Todji's 30 years of professional sculpture experience, Gisele's diverse creative and technical talents, along with Ken's 55 years of licensed architecture experience as principle of his own firm Kenneth Kurtzman Architects and Planners LLC.
Todji and Gisele encourage audiences to embrace their own experience and interpretation of their sculpture.  We have learned the most about our own work by what audiences have shared with us about their experience.  It is our wish that others choose to dedicate themselves to cultivating their talents in higher service to making the world a more beautiful place for everyone.
We produce bronze and stainless steel public art sculpture for cities, developers and private collectors on a commission basis in all sizes, large or small.  We collaborate with our stakeholders to fulfill project objectives, and we aim to inspire countless generations with timeless sculptures that have a potential 4000 year longevity.
Our existing bronze sculpture designs are available (as seen on this website), and we also create one of a kind site specific designs for on a commission basis.  The site specific conceptual designs that we develop for public sculpture monuments are rooted in the research we conduct into local history, can include community participation in the present, and we draw on universal wisdom to serve the future.
We use traditional hand sculpting techniques combined with state of the art 3D sculpting, 3D drafting, and 3D printing for a smooth digital interface with other design professionals.
We have produced the creative concepts, sculpture, drafting, construction documents, fabrication, engineering, installation, community participation, and all other aspects of the practice for eighteen bronze monuments since 2006.
We work in the mediums of bronze, stainless steel and consciousness. Todji's sculpting style is iconic, highly recognizable, and we invite you to sing your own winged heart, whether it be a work of inspired art, inspired business, inspired real estate, or teaching; whatever it is that inspires you, that through your good work, we all make the world a better place for everyone.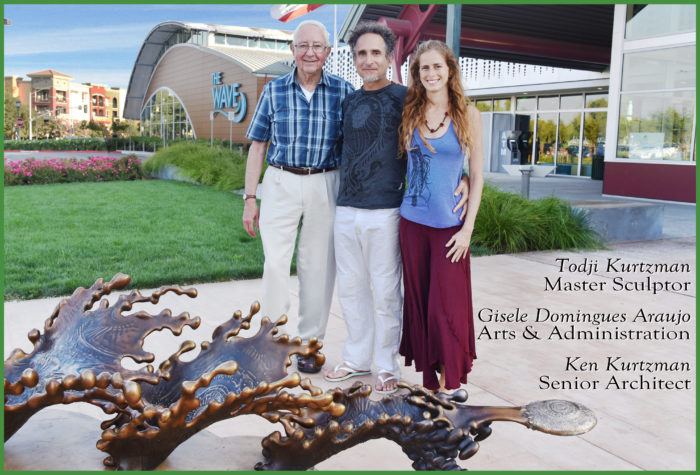 Thank you for your interest in our work!
Love and health to you and all,
Todji, Gisele, and Ken